About Celtic Chemicals Ltd
Celtic Chemicals Ltd manufactures and distributes specialty mineral salts and other specialist chemical based products for a wide range of industries and niche markets.
The company was established in 1979, starting its life as a trading company before launching a production facility to supply inorganic metallic salts to the laboratory reagent market.
Since then our expertise and production capability has grown, and today we work with leading companies from around the world, in Biogas, Human, Animal and Plant Nutrition, Pharmaceutical and Biotech, Metal Finishing and Surface Treatment, Laboratory Reagents, Tantalum Capacitor Production and Inks, Colours and Lithographics.
We operate from two purpose built sites that comprise warehousing for food, feed and pharma products, a fully equipped inorganic analysis lab and a multipurpose production area.
The company invests in people, plant and premises and our a dedicated quality team ensures that we remain fully compliant with industry regulations.
The current management team has been at the helm for the past 3 decades and we continue to build on the foundations laid by the company's founders.
What links the past with the present is our constant focus on product excellence and our ongoing commitment to clients, as they keep pace with changing requirements.
We look forward to your enquiries - sales@celticchemicals.co.uk
Quality Standards
LRQA
Celtic Chemicals Ltd are accredited by LRQA.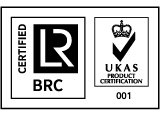 FSSC 22000
Celtic Chemicals Ltd meets FSSC 22000 Food Safety Standards.

FEMAS
Celtic Chemicals Ltd meets FEMAS Assurance Scheme standards.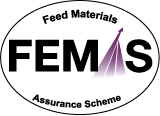 BRC Storage & Distribution
Celtic Chemicals Ltd meets BRC Storage & Distribution standards.