Ferric Hydroxide now in stock...
Latest News & Events
Date of Article: 10 December 2014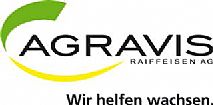 Celtic Chemicals is currently the only UK supplier/distributor for Agravis Ferric Hydroxides (MethaTec range). Premium, Turbo, Aktiv (N control) & rapid action Detox S grades are available from stock.
Packing is 20Kg paper bags, 50 bags per pallet. See specification for details.
Whether you're using Ferric treatment for the first time or replacing Ferric Chloride solution then please contact: sales@celticchemicals.co.uk +44 (0)1656 749 358 for further information.