Quality is not an act, it's a habit
Latest News & Events
Date of Article: 14 July 2014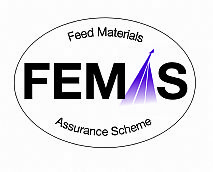 Celtic Chemicals is constantly changing and improving the business, quality is key in our progress:
Celtic Chemicals has recently acquired FEMAS accreditation. "Our animal health and nutrition customers can be assured they're buying quality, fully traceable, regulatory compliant minerals".
Celtic Chemicals is registered and compliant with the following regulations:
EC 183/2005 Hygiene of Feedstuffs, EC/852/2004 Hygiene of Foodstuffs. Approval no: GB563E00002.
In addition we are registered and complaint with food hygiene legislation. Approval No: 2752.